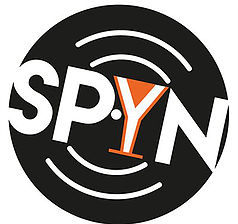 Case Study
Chris Georgiou
Proprietor, Spyn Events
The problem the client was having
Spyn is a retro themed events business and required fun and informative content written for their pop music compendia. The compendia were intended to form a focal point to Spyn events and needed to be well researched, lively and informative. The aim was to create display books which encouraged guests to reminisce about musical and cultural events and which gave context to the event.
The solution I was able to offer
Each compendium features a different decade or genre and the content had to reflect the historical context. Tone of voice was really important and I needed to capture the 'voice' of the decade/genre that I was writing about in order to create an authentic document. Each page of the compendia was different but the document had to work as a coherent whole. I had to research extensively and apply a lot of creativity into how the information on the pages was presented. I created pages on pop culture, artists/singles, news events and fact sheets about the decade. A hugely interesting and fun project for a quirky and unique client.
The impact this had
The pop music compendia were really popular with guests at Spyn events at provided an entertaining talking point. Client feedback was really positive and I continue to work with Chris and Patricia at Spyn.
"Vicky very quickly picked up the informal approach and 'voice' we wanted to use, and has thrown herself into the project with great diligence and enthusiasm. We are really looking forward to continuing to work with Vicky"
If you'd like me to write content for you, email hello@victoriadoxat.com, or call 07702 128830