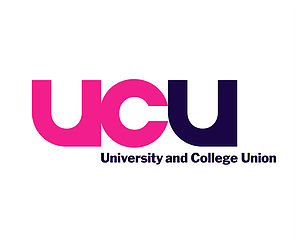 Case Study
Moray McAulay
Regional Officer, University and College Union
The problem the client was having
I was elected Branch Secretary of the South Downs College branch of the UCU (University and College Union) at a time when the college was going through a restructure. The College was also merging with another local Sixth Form College. It was a time of great upheaval and a key part of my role was to provide change management support to colleagues, management and HR and to produce clear and concise internal and external communications to UCU members about the restructure and merger.
It was also important to raise awareness of what UCU could do for its members and to increase membership at a stressful time.
The solution I was able to offer
I was able to provide a range of services to the UCU at this time. I negotiated contracts and drafted policies, supported members in meeting with HR/Senior Management. I provided information about employment law to HR and became well versed in TUPE regulations. I worked with the Senior Management Team to ensure that redundancy calculations were correct and provided members with regular email updates and newsletters to keep them informed of developments. I attended regular Joint Consultation and Negotiation meetings and ensured that the staff voice was heard.
The impact this had
UCU members were well supported through the changes to their contracts, and conditions of employment, contracts and policies were negotiated fairly. Members, College management and UCU Regional Officers were grateful for my involvement and the newsletters, articles and press releases that I produced were regularly published on the UCU website and circulated to other local colleges.
"Vicky demonstrated outstanding communication skills throughout this period in both her verbal negotiations and her written contributions. She has a keen eye for detail and is able to assimilate information very quickly and reword this in concise and clear policy documents."
You can read a press release that I wrote for the UCU here.
If you'd like to work with me, email me at hello@victoriadoxat.com, or call 07702 128830