About Me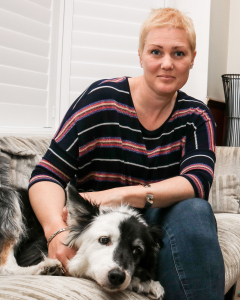 Hi, I'm Victoria and I can help cement your reputation as 'someone who knows their stuff'.
I work with purpose-driven entrepreneurs and create thought leadership communications that get them noticed.
My clients like working with me because I'm an excellent communicator, an exceptional writer and bring clarity of thought to their projects. I'm also VERY efficient and have an awesome sense of humour 🙂
If you'd like to have a quick, no-obligation chat to see how I can help your business, you can book a time to talk here.
telephone: 07702 128830
email: victoria@victoriadoxat.com
Let's talk about you
If any of the following apply to you, then I guarantee I can help you grow your business.
You're an entrepreneur with a clear purpose
You want to share your purpose and passion with the rest of the world
You're an expert in your field and would like to share your knowledge with a wider audience
You want to grow your personal brand
Your business provides unique solutions to your customers' problems
You've got inspirational stories to tell about how you've helped your customers or clients
You're seeking invitations to contribute and collaborate
You want to speak at events and conferences
You're thinking about creating a course or mastermind
You want to build your authority, increase your impact, and grow your revenue
If you know that a thought leadership strategy could help you, but you're not sure where to start, book a call to see how I can help you, or email me at victoria@victoriadoxat.com
Let's talk about me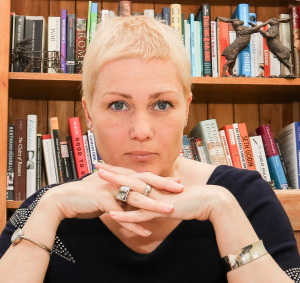 I specialise in thought leadership because I love working with smart people and enjoy applying a long-term, philosophical approach to business communications.
Before venturing into the world of business I worked as a philosophy lecturer for over 15 years and I've found that my critical thinking skills, ability to ask challenging questions and analytical approach makes me an excellent fit for working in thought leadership.
I've had the opportunity to work very closely with some remarkable business leaders and really enjoy the process of pinning down, refining, and then translating their ideas for a wider audience. I love working with high-energy people who have big ideas, a clear purpose and strong values.
As a Senior Booksmith at Rethink Press, I coach authors in planning their books and have ghostwritten a number of best-selling business books for high-profile individuals. I love helping authors to achieve their personal publishing goals and if you're thinking of publishing a business book, please drop me an email and I'll put you in touch with the team at Rethink.
I'm a Founding Partner at the Global Institute of Thought Leadership and very proud to be collaborating with a number of very highly regarded individuals to advance thought leadership globally.
I've published a number of articles about thought leadership for a range of publications, you can read some of them here, and have co-authored a book about the future of work. I'm also currently working on my own book about the philosophy of thought leadership.
If you'd like to book a one-hour thought leadership consultation call where I'll help you to formulate a thought leadership strategy for your business or personal brand, book a consultation call.
If you'd like to find out more about me, please get in touch. I'm always very happy to answer any questions.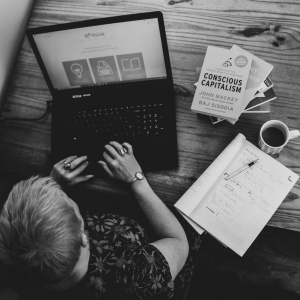 email: victoria@victoriadoxat.com